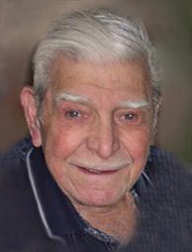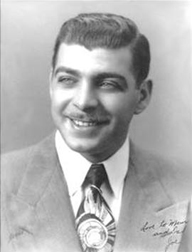 click to turn music off or on
Joseph Charles Syiek
, 89, passed away peacefully on Tuesday, June 22, 2010, at his home in Concord, MA with family at his side. He was born April 7, 1921, in Worcester, MA, the second son of the late Charles S. Syiek and Nazira (Lian) Syiek, both of Worcester.
Joe grew up in Worcester among a large and loving family including his brothers, George and Alfred. Joe served in the Army during World War II and was wounded in action during the Battle of the Bulge (more here,,,).
After being honorably discharged, he returned to Worcester and attended Worcester Polytechnic Institute, from which he graduated with a Bachelors degree in Electrical Engineering.
He married Agnes Dorothy Johnson in Worcester on September 2, 1950, and was devoted to her until her passing in 1985. Together they raised their family in Concord, MA., near where Joe was employed as an engineer with the U.S. Air Force at Hanscom Field in Bedford, MA until his retirement.
Joe and Agnes were loving parents to five childen who survive him: Joseph and his wife Mary; James; John and his wife Amy; Judy and her husband Tim Lafrancis and Andrew. He is also survived by four grandchildren: Joanna, Meaghan, Alex and Kevin; and many wonderful cousins, nieces and nephews whom he dearly loved.
After retirement, Joe remained active in his church and with the local Council on Aging where he organized a vision support group for those suffering from macular degeneration and other eye-related illnesses. Joe gave to everyone generously, and loved to entertain and share good times with all of his family and friends.
Friends were invited to visit with the family on June 24th from 5 p.m. to 8 p.m. at Our Lady of Perpetual Help Church, 256 Hamilton St. Worcester, MA. Joe's funeral service was held Friday, June 25th at 10:00 am at Our Lady of Perpetual Help. Burial followed in Hope Cemetery in Worcester.
Donations in Joe's memory may be sent to the Concord Friends of the Aging, 1276 Main Street, Concord, MA 01742 or to the Orphans of Lebanon, care of Our Lady of Perpetual Help, 256 Hamilton Street, Worcester, MA, 01604.
The Mercadante Funeral Home & Chapel assisted the family with arrangements.